Recruitment of female candidates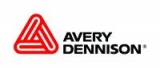 Company name : Avery Dennison
Activity sector : Manufacturing industry
Company category : Large company
Define a diversity policy
Description of the action
For managerial positions and beyond, the company has decided that recruiters must propose a shortlist consisting of half of female candidates.
Objectives
Increase our female recruitment.
Approach
The "Talent acquisition" teams undertake to propose female candidates in their shortlist.
Impact
We currently have 29% women in these positions.
« To do »
Raise awareness among managers.
« Not to do »
Include unsuitable candidates just to get candidates in the shortlist.
Keywords : Selection and recruitment