PROFESSIONNALISER SES ÉQUIPES AU SEIN D'UNE TPE (- DE 10 PERSONNES)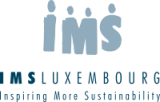 Company name : IMS LUXEMBOURG
Activity sector : Administrative services and support activities
Company category : Foundation, Non-profit, NGO
Raise awareness, train and involve
Description of the action
IMS Luxembourg attache une attention particulière au développement professionnel et personnel des membres de son équipe. C'est pourquoi, lors des entretiens individuels annuels nous définissons avec chaque collaborateurs des perspectives d'amélioration. Chaque collaborateur peut ainsi bénéficier de formations sur mesure.
Context
Au sein de l'équipe, les collaborateurs partagent régulièrement des compétences entre eux et permettent ainsi de professionnaliser chaque individu. Mais cela ne suffit pas et nous avons noté le besoin de se tourner vers des formations plus pointues, permettant d'asseoir notre expertise.
Objectives
Permettre le développement professionnel et personnel de l'équipe (collectivement et individuellement)
Approach
Chaque collaborateur a un entretien individuel annuel où l'on identifie les besoins en formation. Chacun se voit proposer des formations : une partie peut être sous forme de transfert de compétences au sein de l'équipe et une autre partie en formation professionnelle.
Impact
En 2016, chaque collaborateur a suivi au minimum une formation professionnelle et de plus une formation avec l'équipe au complet (sur la gestion du stress).
« To do »
Formaliser les compétences des collaborateurs en lien avec les fonctions occupées;
Identifier les compétences de chaque collaborateurs pour professionnaliser le transfert en interne;
Identifier des formations professionnelles pertinentes en fonction des compétences à développer / professionnaliser.
« Not to do »
Ne pas exclure les collaborateurs de la réflexion.