Programme européen de parrainage féminin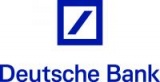 Company name : GROUP DEUTSCHE BANK
Activity sector : Financial and insurance activities
Company category : Large company
Apply
Description of the action
A European Female Sponsorship Programme has been launched. This program determines duets between a sponsor and a protégée. These two people can exchange according to the frequency and the mode of their choice. The purpose is to address specific matters about management and careers to help talented women to grow in their job and take on more responsibilities. The protégée usually prepare each meeting and both discuss about the concrete working issues of the protégée.
Objectives
The objective is to fight against the glass ceiling and to offer to the women the opportunities to exchange on their career plan with sponsors who occupy superior functions in the company.
Approach
Each programme lasts 18 months. The first 4 months are dedicated to applications and to selection and the matching of the protégées and the sponsors. Then the meetings/conversations last one year before an evaluation and the closure of the program.
« To do »
Create a document with clear instructions about the process
Hold an event at the beginning of the programme with all participants in order to inform them about the process and next steps.
« Not to do »
Do not rush in the selection and the matching of the sponsors and the protégées.
Keywords : Evaluation, mobility and career management
Published on 25 July 2014