Launch of the European Diversity Barometer
Join us for an inspiring roundtable exploring diversity management in organisations across the European Union, and discover the keys to implementing effective diversity management practices in your company.
On the agenda:
You will have the opportunity to hear from renowned experts in diversity management, and European diversity charters, who will share their European vision and best practices for effective diversity management in your organisation.
Be among the first to discover the new "European Diversity Barometer". This innovative tool will enable you to compare your company on a European scale, by positioning you among all the organisations that have signed a diversity charter. This will enable you to assess your performance and identify areas for improvement.
Finally, don't miss the lunch networking session, where you can exchange ideas with other Diversity Charter signatories on best practices in terms of diversity.
With
Michael Stuber, the European Diversity and Inclusion Engineer
Emmanuelle Verhagen, Co-founder & CEO DUIN.partners, from Diversity Charter Bruxelles
Luca Recalcati, Luca Recalcati, Councilor Responsible for the Work Area of the Sodalitas Foundation, from Diversity Charter Italy
When? Tuesday December 5 from 12:00 to 2pm (including networking lunch from 12.00 to 12.30)
Where? Abbaye de Neumünster / 28 Rue Münster / 2160 Grund Luxembourg
For who? All employees whose organisation is a signatory of the Diversity Charter
If you have any questions about this event, please contact celia.vadala@imslux.lu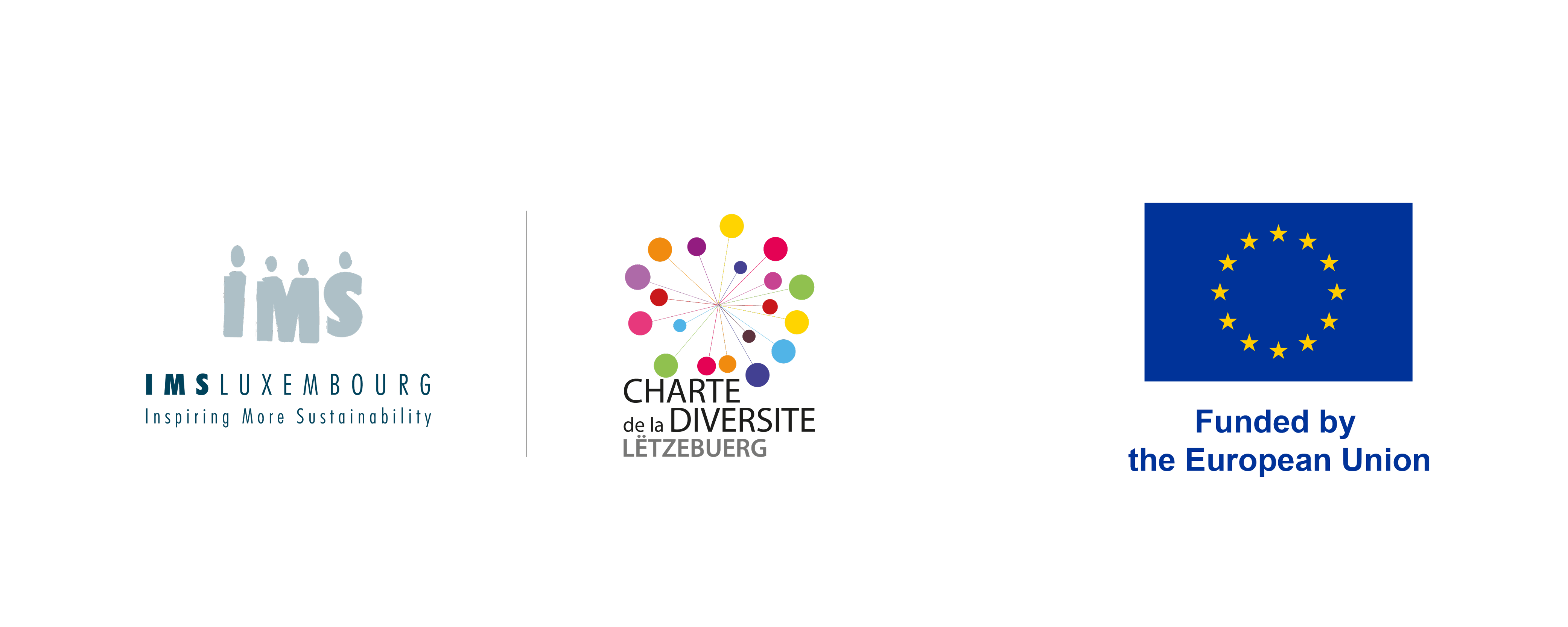 Photos will likely be taken at the event intended to be published by IMS Luxembourg in written or digital media. Please inform the host at the beginning of the event if you do not wish to be in the photos.
At the end of the event you will receive a certificate of attendance which you can provide to your HR department.