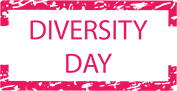 QUIZ INTERNE SUR LA DIVERISTÉ
Monday 04 May 2015
8:00
Philharmonie Luxembourg 1, Place de l'Europe L-1499 Luxembourg
Etablissement public "Salle de Concerts Grande-Duchesse Joséphine-Charlotte"
Description of the action
Nous allons organiser un Quiz interne sur la diversité. Les questions portent sur la diversité des salariés, sur l'organisation interne et sur les différents événements organiser dans la Philharmonie et en externe.
Les salariés peuvent participer au Quiz du 4 au 10 mai 2015.
Le 12 mai, lors du diversity day, les réponses correctes ainsi que le gagnant seront annoncés.